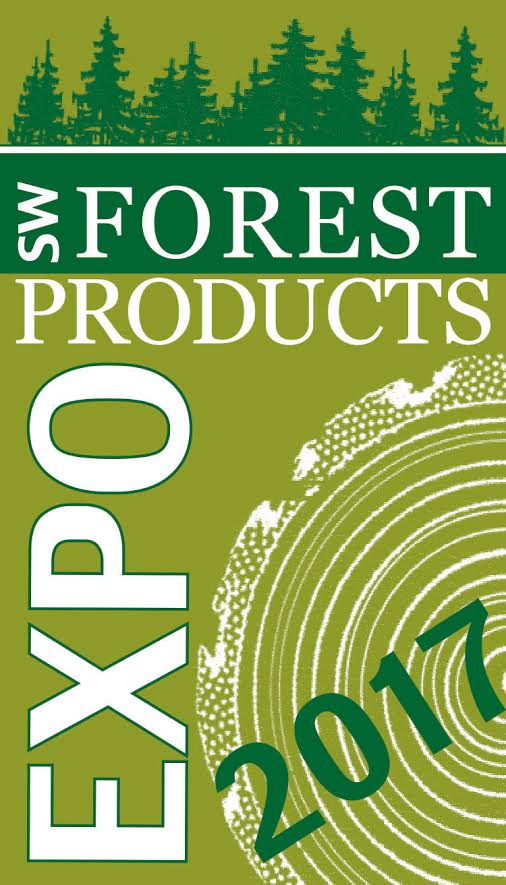 2017 Southwest Forest Products Expo Big Success
Our 2019 Expo is scheduled for August 20-26, 2019
The ATPA saw another successful installment of its long-running indoor South West Forest Products Expo, an amazing indoor equipment and services showcase held at the Hot Springs Civic and Convention Center.  Our show-floor was sold out in terms of large-scale equipment exhibitors and vendors from across the country, all under one roof. Nearly 2000 attended over the two-day show, and exhibitors reported meeting new potential customers, productive conversations with existing clients, and an expanded network of potential business as our industry picks up in the state. Check out the list of exhibitors who participated, below, and look ahead to our next show in 2019!
Download our Pre-Registration Form HERE: AdvancedRegistrationExpo
_____________________________________________________________
THANK YOU EXPO SPONSORS!
Platinum
John Deere Construction & Forestry Company
Gold
Bitco Insurance Companies
Silver
BancorpSouth
Bronze
Georgia-Pacific
Silvicraft, Inc.
J. W. Black Lumber Company
_____________________________________________________________
Exhibitors at our 2017 Show
Alliance Tire
Arkansas Agriculture Department
Arkansas Forestry Association
Arkansas Forestry Commission
Arkansas Highway Police
Arkansas Worker's Compensation Commission
American Loggers Council (ALC)
American Loggers Insurance & Fire Supression
Amerisafe General Agency, Inc.
Arkansas Timber Producers Association
Bandit Industries, Inc.
Bitco Insurance Companies
Campbell & Company Insurance
Chambers Delimbinator
Construction Safety Products
Crouse Truck Parts & Equipment
Farm Credit
Fecon
GCR Tires
Hatton-Brown Publishers, Inc.
Landmark Spatial Solutions, LLC
Log Max & Del Fab
Lonestar Truck Group
Lumbermen's Equipment Digest
Manac Trailers USA
MidSouth Forestry Equipment, LLC
Moore's Logging Supply, Inc.
Morbark
Pate Enterprise
Pemberton Attachments
Quadco/Southstar
Riggs Cat
River Ridge Equipment
Rockland Manufacturing
Rotobec
Rotochopper, Inc.
Schaeffer Oil Company
Smiths South-Central Sales Company
Stribling Equipment, LLC
Titan/GY Farm Tires
TMS Machinery Sales
Tucker's Truck
UT Health Northeast
Vermeer Mid-South
Wallingford's, Inc.